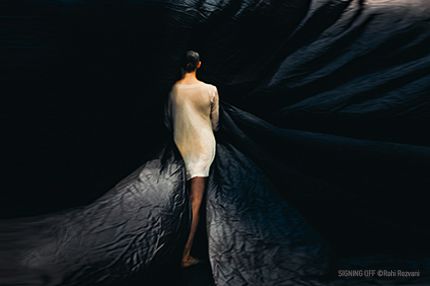 Five minutes of the performance is sufficient to be certain: this company is one of the seven wonders in the world of dance.
The dancers of Nederlands Dans Theater showed just how wonderfully exhilarating contemporary dance can be.
They are the world's most magnificent dancers: a retina-shredding spectacle of passion and power.
If you see only one live performance this year… NDT is the one to see.
NDT 2 is a distinct phenomenon, and phenomenal.
Every time NDT 2 hits our stages, the usual superlatives fall flat in speechless admiration at 16 dancers, who can handle anything the top-ranking choreographers care to task them with.
The dancers are beautifully articulated, knife-edge virtuosi, with an assurance that belies their youth.
---
Nederlands Dans Theater
"2019 marks the year that Nederlands Dans Theater(NDT) began 60 years ago. For us, this is a time to reflect on our humble beginnings, to celebrate the creative geniuses that have graced our stages with their artistic prowess, to underline our evolution which has turned NDT into a collection of exceptionally gifted artists today"
Paul Lightfoot, Artistic Director NDT
"NDT 2 has gained its own following, continuously builds its own repertoire and invites young and upcoming as well as established choreographers to create especially for them and with them. These days, we are an autonomous company; offering young dancers a unique chance to develop their artistic personalities through a wide of variety of dance vocabularies has become one of the most important goals of NDT 2"
Fernando Hernando Magadan, Artistic Leader NDT 2
Nederlands Dans Theater (NDT) is one of the world's leading contemporary dance companies, under artistic guidance of choreographer Paul Lightfoot. The Dutch troupe is based in The Hague, but performs on a yearly basis for an international audience of 150.000 visitors in Europe, the USA, Asia and Australia. Since its foundation in 1959, this rebellious pioneering company has built a rich repertoire of over 650 ballets, by master choreographers such as Jiří Kylián, Hans van Manen, renowned house choreographers Sol León & Paul Lightfoot , associate choreographers Crystal Pite and Marco Goecke and high-profiled guests such as Johan Inger, Medhi Walerski, Alexander Ekman, Gabriela Carrizo, Franck Chartier, Hofesh Shechter, Edward Clug, and Sharon Eyal & Gai Behar.
The first company NDT 1 consists of 28 dancers from all over the world. Though sometimes greatly differing in educational backgrounds promoting distinguishing styles, each one of the dancers excels in their solo qualities. They are renowned for their virtuosity, astonishing technique and virtuosic expression. Every dancer possesses a classical based technique, but ultimately it's about their extraordinary capacity to pick up on a wide range of styles and their exquisite talent to transform and breathe the piece.
In 1978, NDT founded a second division. Initially brought to life to feed the first company with young talent, NDT 2 has grown into its full autonomous potential with its own repertoire over the years. In the time span of three years, NDT 2 prepares sixteen classically trained dancers from around the world. Whereas the first company offers a chance for the dancers to further develop their artistic personality, the second company, NDT 2 offers a varied repertoire consisting of works by established choreographers as well as upcoming stars, such as Jiří Pokorný, Edward Clug, Imre van Opstal and Marne van Opstal. One of the objectives of NDT 2 is to acquaint the dancers with a lexicon of dance languages. Working together with upcoming choreographers, provides the dancers with the opportunity to learn to react quickly to different dance languages, techniques and working methods. In September 2018, Fernando Hernando Magadan was appointed Artistic Leader of NDT 2, a former NDT 2 and NDT 1 dancer himself.
At NDT's home base in The Hague, all this comes together daily in surroundings that are regarded as a breeding ground, constantly moving ahead to contribute a new energy to contemporary dance in the Netherlands as well as abroad.
Sol León & Paul Lightfoot , Artistic Director: "From the moment I crossed the threshold of the Koningsstraat in 1985, I knew: this is a place for dance artists to grow. NDT has planted seeds in different gardens, which opened us up to innovative ideas and styles. For this you need dancers who are hungry and open minded. Every single NDT-dancer possesses a fabulous, classical based technique, but ultimately it's about their extraordinary capacity to transform. Every season's programmes include works of choreographers with a clear message: this is who I am, and this is my aesthetical dance and figurative language. I invite choreographers who can strike a certain atmosphere, emotion and essence the second the curtain opens, BAM. And who are leading in that area internationally"